What's a good household Bluetooth label printer?
2020-09-14 11:35:18
Hits:320
  With the spread of the concept of minimalist life, household Bluetooth label printers are also seen everywhere in thousands of Chinese families. There are various types of household Bluetooth label printers. Which brand of household Bluetooth label printer is good? Which household Bluetooth label printer is practical?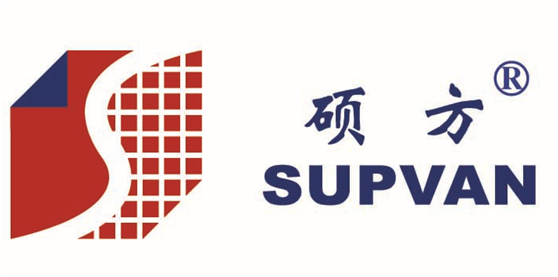 Which brand of household Bluetooth label printer is good? You can't miss SUPVAN household Bluetooth label printer. The household Bluetooth label printer manufacturer SUPVAN focuses on thermal transfer printing in China for more than ten years. SUPVAN has focused on the research and development and production of logo printing equipment for 15 years. There are many types of household labeling machines available. E10 is a new product in 2020. It has a stylish appearance and a small size. Compared with a mobile phone, it is a little smaller and the fleshy texture is very comfortable to touch.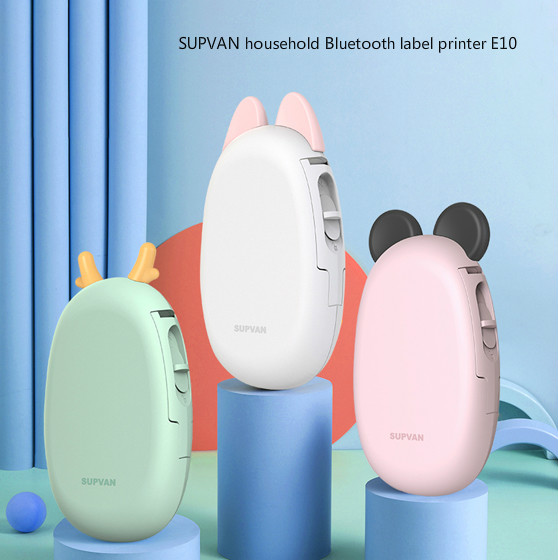 Bluetooth connection, rechargeable battery life, APP on your phone, you can touch various label templates lightly and choose your favorite shape, print directly. Many fonts, interesting borders, emoticons, horizontal and vertical arrangement... Rich label designs, You will find the storage is organized and interesting.
  There is no ink to require. There are many patterns and colors of self-adhesive label stickers for your option. You can directly open the side window of the SUPVAN E10 household Bluetooth label printer and install a label. You can choose the length of the label to print the label, which saves time and money.
  1. Fashion: 4 trendy colors, jade white, olive black, light peach pink, mint green, you can choose the color as you like.
  2. Portable: the bare household Bluetooth label printer weigh is only 200g.The size 131mm*80mm*34mm is approximately a mobile phone, and it is easy to store.
  3. Bluetooth connection: APP (Kata Mark) automatically recognizes Bluetooth, mobile phone editing content, efficient and convenient.
  4. Long battery life: Built-in 1200mAh lithium battery, continuous printing 200 meters non-power-off, printing without worry.
  5. Simple operation: printing only requires 3 steps, installation, editing, and printing all in one go.
  6. Many labels: up to 38 kinds of label paper, pure color labels are concise and clear, and colorful labels are individualized.
  Which brand of household Bluetooth label printer is good? If you use the SUPVAN household Bluetooth label printer, you will find it is really easy to use, practical and durable. Children can directly print name tags when they go to school. Built-in children's English font library, business office template, storage management template... …A machine runs through all aspects of life and work. For details, please inquire the manufacturer SUPVAN: +0086-010-62968596-805, or website: https://www.alibaba.com/product-detail/Supvan-Handhold-Bluetooth-Label-Maker-Printer_1600107614633.html?spm=a2700.galleryofferlist.0.0.66fcb219zPUKSN&s=p