SUPVAN heat shrink tube printer TP2000M
2020-08-24 11:02:12
Hits:742
  SUPVAN heat shrink tube printer TP2000M automatic cutting and marking heat shrinkable tube.
  SUPVAN heat shrink tube printer TP2000M adopts advanced thermal transfer principle to print ultra-wide heat shrinkable tubes. Thermal transfer technology makes the writing on the surface of the heat shrinkable tube producing extremely strong adhesion, which fundamentally guarantees the content of the logo with long-lasting and clear characteristics.This printing effect of principle technical towers over the technical principles of inkjet and thermal.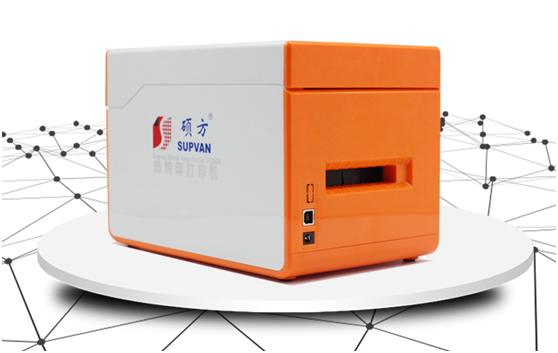 SUPVAN heat shrink tube printer TP2000M adopts the design concept of industrial-grade products, equipped with high-precision print head, ribbons, simple operation, sturdy and durable, it is a wide-format heat shrink tube printer with automatic cutting function that can really meet production needs. SUPVAN heat shrink tube printer TP2000M completely solves many problems such as inability to print ultra-wide heat-shrinkable tubes on the market, and the writing is unclear.
  Heat shrink tube printer TP2000M can meet the production needs of the power grid. Built-in cutter, continuous automatic cutting and printing function, clear printing effect, the effect is still clear after heating, large capacity, easy to replace consumables, fast printing speed, stable quality, durable print head, product structural design innovation, the exquisite workmanship of the components, the stable and reliable quality, and the extremely user-friendly operation, the heat shrink tube printer TP2000M is well received by users.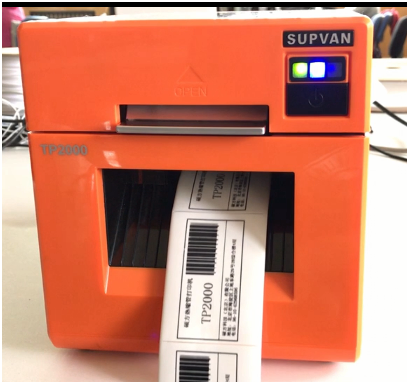 SUPVAN TP2000M heat shrink tube printer function features like below,
  1. High productivity and fast printing speed: Printing speed at 35mm/s, it is easy to complete batch printing.
  2. Wide printing range: Print heat shrink tube at φ7mm-φ30mm.
  3. Automatic half cut: Simple and efficient, convenient and practical.
  4. Clear printing effect: 300DPI high resolution ratio.
  5. Durable marker: Adopt advanced thermal transfer technology, focus on heat shrink tube printing, better weather resistance.
  6. Stable performance: Compatible with multiple operating system, connect a computer through a USB interface, the operating system can be Windows XP/7/8/10/XP/VISTA.
  7. Dedicated editing software: User-friendly design, easy to call massive built-in frames, bar-codes, symbols, stickers and etc, the Excel files are imported directly.
  Heat shrink tube printer TP2000M focuses on the standard printing of ultra-wide heat-shrinkable tubes. If you want to print normal heat shrinkable tube, you can choose SUPVAN cable ID printer. The manufacturer of SUPVAN has been engaged in the development and production of heat transfer printing equipment for more than 15 years. The stable performance of heat shrink tube printer deeply favored and loved by the majority of users, if you are interested in SUPVAN heat shrink tube printer TP2000M, please inquire at sales@supvan.com