SUPVAN durable tube printer TP76E
2020-08-10 13:13:43
Hits:224
  SUPVAN durable tube printer TP76E has taken deep roots in the heart of our peoples.
  How about the SUPVAN tube printer TP76E? Everyone who has used it knows well. This tube printer has been on the market early. Tube printer TP76E has been upgraded and improved many times by our manufacturer. TP76E has stable performance and durable characteristics. SUPVAN tube printer can continuously print PVC number tubes, heat Shrink tube and other materials. The printing effect is clear and durable. The tube printer TP76E is easy to use.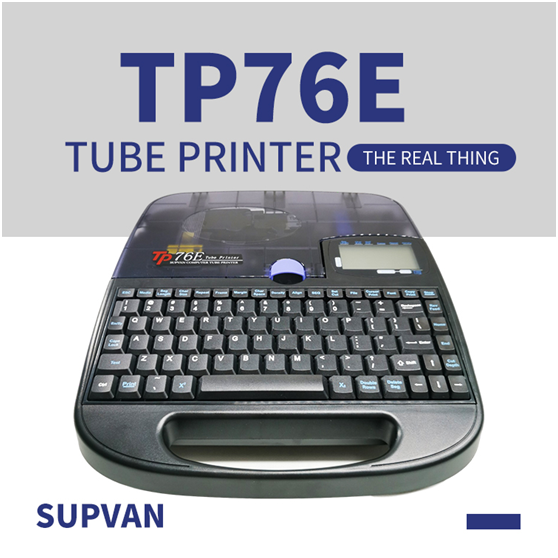 SUPVAN all the time commits itself to technological innovation on new range of products which greatly benefits our life. The heat transfer technology is becoming more mature and advanced, and the printing effect is clear too in low temperature... Many people would rather buy a more expensive tube printer, but also must buy a worry-free. This series of tube printers become a classic model, and the time certifies the two points of "easy to use and durable". Moreover, the tube printer is very cost-effective.
  Automatic tube feeding, automatic printing, more computer model SUPVAN tube printer TP76E connects to the computer for batch importing, batch printing PVC sleeves, heat shrinkable tubes, PET stickers. The tube printer is easy to use. we say it is simple, mainly refers to the keyboard It is all English interface, adjusting characters, fixed fonts, deep half-cutting, shallow half-cutting, and switching between other characters and characters, they are clearly marked on the keyboard, and the operation does not need high-level electronic product operation technology; it is the most convenient, It means that it is taken out to the operating site and the workers can print on the spot, which is easy to change according to the requirements of the site; it is practical, mainly refers to not being affected by the temperature difference from north to south, and the tube printer is not picky about powder and dust.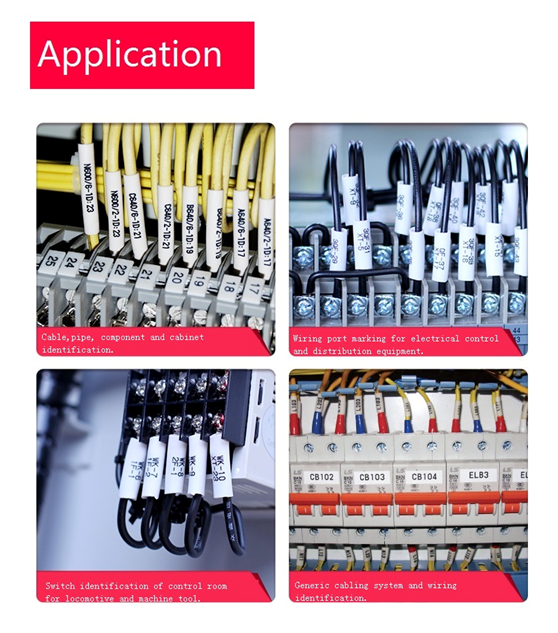 SUPVAN tube printer TP76E has many functions to meet your printing need:
  1. Tube, label, heat shrink tube etc can be printed.
  2.It can realize repeated printing decimal number and letter serial number A-Z, a-z.
  3.Automatic full cut and automatic half cut.
  4.You can set different length, font size and kerning.
  5.The printing content can be modified.
  6. horizontal and vertical printing can be realized.
  7. Different printing density can be set according to the ambient temperature.
  8.The Permutation function can be set according to the ambient temperature.
  9. Superscript ,subscript and double line can be printed with tube printer TP76E.
  10. The depth of the half-cut can be adjusted to improve the use time of the half-cutting knife and obtain a satisfactory half-cutting effect.
  11. The function at the beginning and the end of the article will make it more convenient for you to check the input content.
  12. The same file can be printed on tube, stickers and heat shrinkable tube without re-inputting. it can also be printed with 3 kinds of printing materials ,tube and heat shrink tube: φ0.5mm~φ6.0mm,Sticker with a width of 6mm/9mm /12mm sticker.
  SUPVAN Technology (Beijing) Co., Ltd has established a comprehensive service network in the domestic after-sales market; including product maintenance, quality assurance, technical support, technical and customer service training, material management, hotline service, market supervision, etc.
  Together with other organizations of SUPVAN technology, the after-sales service department will provide services all over the world, subdivide these services for effective implementation, and standardize the management of overseas services to ensure that your choice is foolproof.
  SUPVAN tube printer TP76E has strong and durable characteristics, which is deeply rooted in the hearts of the people, and has been recognized by a large number of users. If you are interested in SUPVAN tube printer, please call the SUPVAN tube printer manufacturer: +0086-010-62968596-805, after-sale service mail: sales@supvan.com