what's the best brand of cable marker printer?
2020-06-09 13:35:12
Hits:529
  The cable marker printer frequently appears in substations, electric control rooms, communication equipment rooms and other important places. The workers need clear logos to mark cables , equipment and power distribution room . If you choose the cable marker printer, everyone likes the cable marker printer with good quality and major brand. which brand of cable marker printer is better in China ?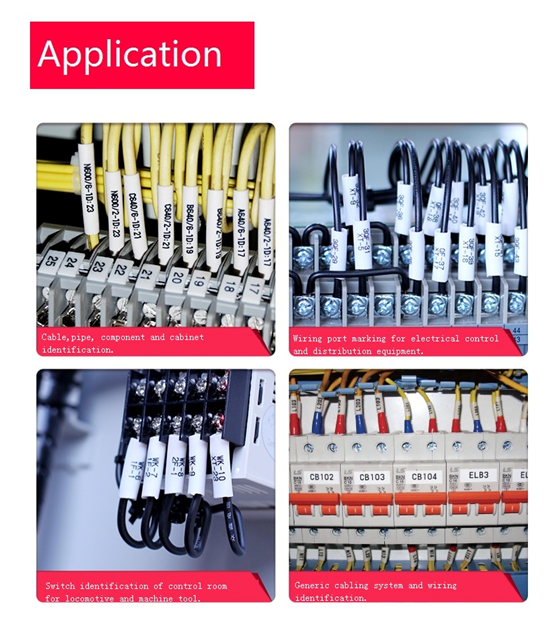 The cable marker printers are actually similar in principle and function. For users, what they like is fast speed, low noise, durability, easy to operate and cost-effective performance. From the appearance and some parameters, you can't see the difference of cable marker printer from different brand. But from the customer's reaction in the actual use process, the machine of the brand SUPVAN has the lowest repair rate, the lowest noise during use. The shell is made of high-density PVC, which is durable.
  Customers who have used the SUPVAN cable marker printer know that the SUPVAN cable marker printer is very durable. A single cable marker printer can be used for several years. The durable features are deeply rooted in the people's minds. The models are diverse including handheld model, online model, single model, Bluetooth smart model, high-speed high-end model etc.These models can meet the differentiated needs of customers.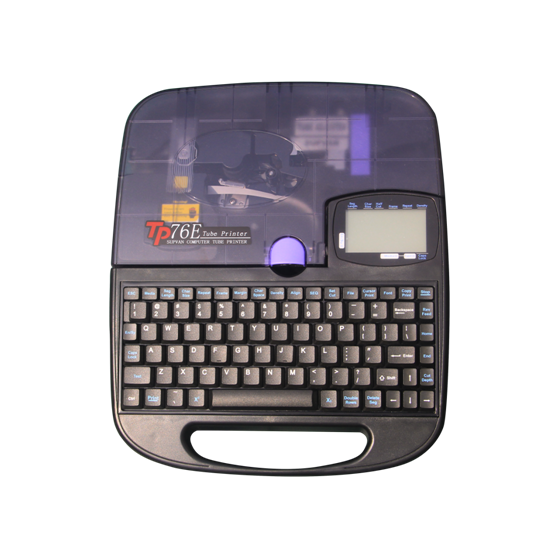 As a new generation of cable marker printer, TP76E can import into the database in batches through computer software, easy to get batch printing. There is no need to install the driver program of TP76E, SUPVAN provides professional PC general editing software SUPVAN Editor, built-in integrated driver, after a successful installation, there is no need to install driver, this editor is suitable for Windows 10/win 7/win 8/win 2000/XP and other operating systems.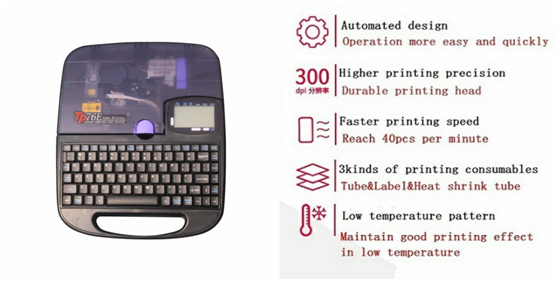 It is very easy to print labels with cable marker printer TP76E,
  1. Automatic design, automatic deed/clean/ribbon pre tighten/half cut /full cut
  2. High resolution printing, printing head imported, 300DPI
  3. High printing speed, tube at 40pcs/min(length of each piece 20mm), label at 40pcs/min(length of each piece 20mm)
  4. Printing material, tube 0.52—62mm , heat shrink tube φ0.5mm~φ10.0mm, label width at 6mm/9mm/12mm.
  5. Printing effect, keep clear printing effect even in low temperature, offering more possibilities for special work.
  Which brand of cable marker printer is better? The 15-year-old brand of SUPVAN has withstood market inspection and repeated comparisons. You can see the quality.
  For more information about SUPVAN cable marker printer, please call SUPVAN manufacturer :+0086- 010-62968596-805