Color and cut sign and label printer SUPVAN LCP8150E concentrates on safety sign
2020-06-01 14:17:47
Hits:405
  SUPVAN LCP8150E color and cut sign and label printer can print labels at width of 160mm. SUPVAN color and cut sign and label printer is a leading model of the logo industry. The color and cut sign and label printer is thermal transfer, high definition, and strong weather resistance. It is widely used in various industries, including traffic signs, telephone pole signs, factories security warnings etc.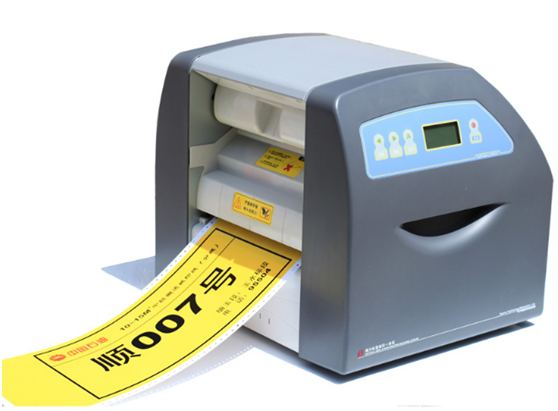 In the field of label printing, label printer SUPVAN LCP8150E opens a new field of color and cut sign and label printers. It integrates label printing, engraving, and full-cutting. All shapes, sizes, and colors are all in one machine! The label printing size is super wide, and the size of a single label can be made from 10mm * 10mm to 160mm * 1000mm, and the splicing printing can make a large width label of 750mm * 1000mm.
  The label can be pasted after printing , the operation is flexible and convenient. The weather resistance is good, it can resist the adverse environmental effects of wind, frost, rain, snow, freezing, and exposure. The use and maintenance costs are low. It is convenient to print various texts, characters, numbers, pictures, barcodes and so on.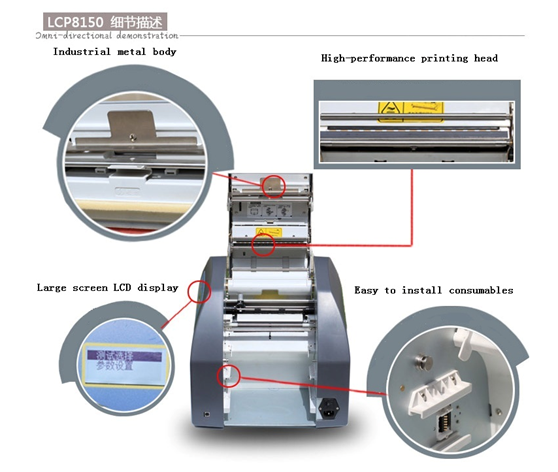 SUPVAN Power Label and Sign Maker LCP8150E features,
  1. Printing, engraving, auto full-cut, a variety of shapes, a variety of sizes, a variety of colors of labels, on machine can complete.
  2. Thermal printing, 300DPI high resolution ratio, perfect printing effect, clear and durable.
  3. Provide high quality self-adhesive labels and ribbons in multiple colors.
  4. Single label could be printed from 10mm*10mm to 160mm*1000mm.
  5. Splicing printing 750mm*1000mm label in imum width.
  6. It is convenient and easy to design labels using the special LABEL EDITOR editing software.
  7. Pictures, text, tables, bar-codes, combine freely and free to edit.
  8. Built-in thousands of security, prompts, warning signs and a number of industry-wide graphic logos, free to choose.
  9. It is easy to achieve visual management.
  10. The data of Excel files could be imported, generate multiple labels at a time and achieve rapid production of mass labels.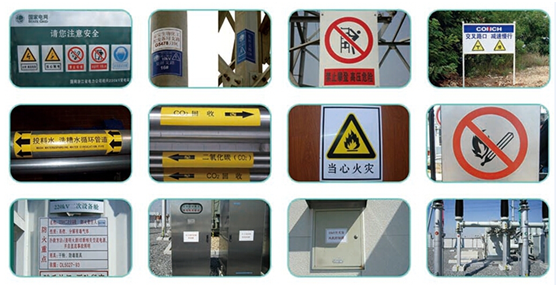 SUPVAN LCP8150E color and cut sign and label printer has high efficiency, high definition and long-lasting logo. SUPVAN manufacturer provides perfect after-sales service for users. Want to talk to the experts? Call us toll free 0086-010-62968596-805.