Power Label and Sign Maker LCP8150
2020-03-12 13:51:44
Hits:164
  Power Label and Sign Maker LCP8150 is professional to print the wide colorful warning sign.
  Power facilities, including transformer equipment, utility poles, utility pylons and transformer boxes, are all dangerous equipment,. It is necessary to be warned by professional power signs to ensure people's safety in production and life. SUPVAN LCP8150 uses thermal transfer printing principle, professional engraving power special security, warning, reminder labels with high clarity and strong weather resistance.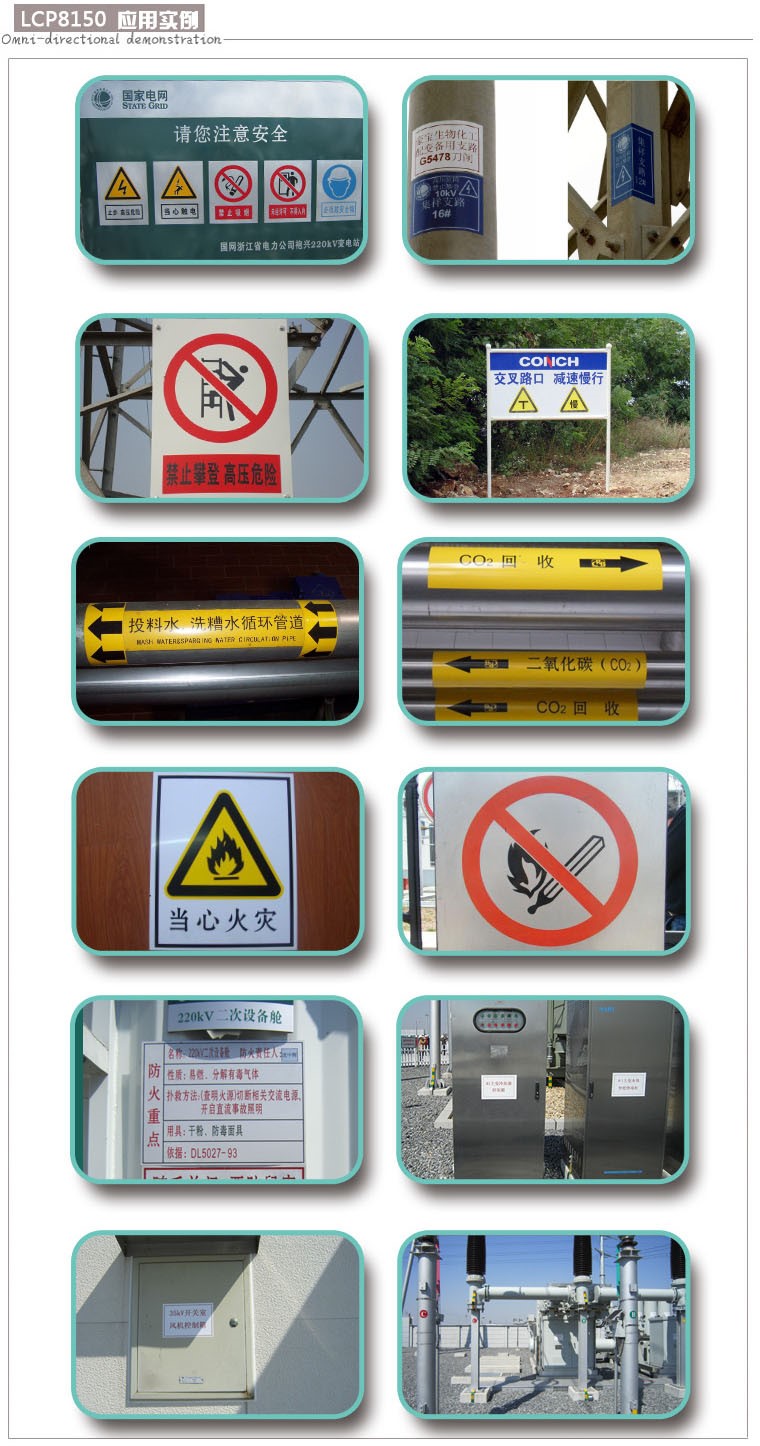 A weather-resistant product can resist exposure to a range of weather conditions, from sunlight and heat to humidity. A weather-resistant patio set, for example, can withstand weather conditions that would lead to surface deterioration on non-weather-resistant materials. Weather-resistant furniture holds up as well on hot and humid summer days as on cool, rainy days. Weather resistance represents the product's ability to stand up against a range of weather conditions.
  Electricity signs need to be hung or affixed to power facilities all year round. They are required to withstand wind, frost, rain, snow, sunshine and other conditions, They are still long-lasting and clear. They always serve as warnings, reminders and safety instructions. SUPVAN Power Label and Sign Maker LCP8150 adopts advanced thermal transfer principle, equipped with imported toner with high carbon density and high-precision print head, to ensure the high-definition, weather-resistant marking effect of electric signboards. Its waterproof, oil-proof, high-temperature resistance, and corrosion resistance are outstanding! All aspects of its performance can meet the needs of customers in production and use. Features are as follows: high-quality scratch resistance, oil resistance, solvent resistance, high resolution, etc., suitable for all Labels of various materials.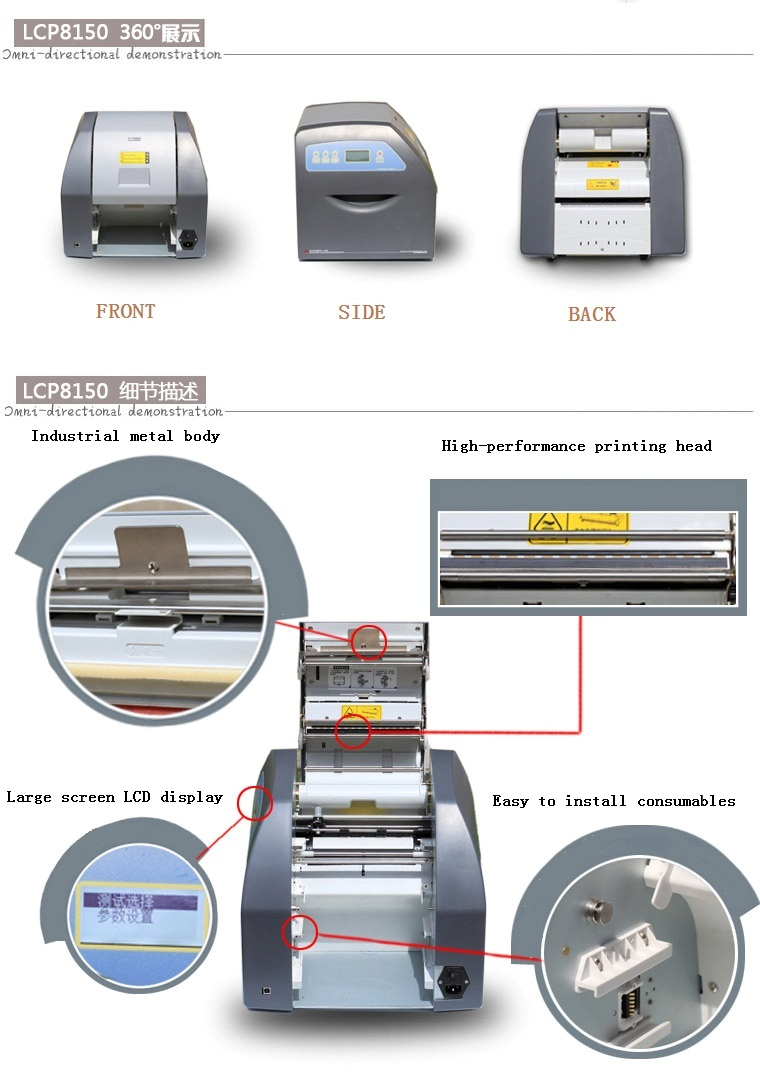 SUPVAN Power Label and Sign Maker LCP8150 adheres to the international standard of protective marking (OSHA standard), high quality, reached the international leading level in self-adhesive labeling, long service life and resistance to many common chemical solvents. SUPVAN Power Label and Sign Maker LCP8150 can adapt to UV and various outdoor harsh environments, helping you create Safe workplace.
  SUPVAN Power Label and Sign Maker LCP8150 features,
  1. Printing, engraving, auto full-cut, a variety of shapes, a variety of sizes, a variety of colors of labels, on machine can complete.
  2. Thermal printing, 300DPI high resolution ratio, perfect printing effect, clear and durable.
  3. Provide high quality self-adhesive labels and ribbons in multiple colors.
  4. Single label could be printed from 10mm*10mm to 160mm*1000mm.
  5. Splicing printing 750mm*1000mm label in imum width.
  6. It is convenient and easy to design labels using the special LABEL EDITOR editing software.
  7. Pictures, text, tables, bar-codes, combine freely and free to edit.
  8. Built-in thousands of security, prompts, warning signs and a number of industry-wide graphic logos, free to choose.
  9. It is easy to achieve visual management.
  10. The data of Excel files could be imported, generate multiple labels at a time and achieve rapid production of mass labels.
  SUPVAN, Power Label and Sign Maker LCP8150 manufacturers, focuses on the research and development, production, sales and after-sales of thermal transfer equipment for up to 15 years. SUPVAN provides customers with increasingly perfect customized services. More information about Power Label and Sign Maker LCP8150, please contact me, sales@supvan.com