What is the best portable label printer?
2020-02-18 11:55:57
Hits:218
  The portable label printers are widely used in power, communication, office, home and other places because of its portability. There are various portable label printers in the domestic market in CHINA. What is the best portable label printer? If you have high demand about the label quality, water-proof, scratch-proof, oil-proof, SUPVAN LP5120M is a good choice for you.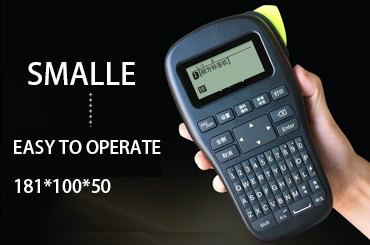 What is the best portable label printer?
  SUPVAN LP5120M portable label printer has small size, 181*100MM, the weight is only 300g which is nearly the weight of a multimeter. You can put the label printer in your pocket easily. The buttons are comfortable and rebound quickly. We test many types of silicone keyboards, finally the keyboard with good feedback and rebound is integrated into the new LP5120M portable label printer, it is comfortable for everyone to use.
  You need continuous growth of digital label content in power, communication, computer room network, and other fields. Using a SUPVAN portable label printer, you can press the "serial number" key and set to complete batch label printing simply. The portable label printer is easy to use, and saves your operating time greatly and improves work effectiveness. Large capacity, support multiple labels printing at one time, separate printing, single label can edit up to 4 lines of content.
  New model LP5120M portable label printer is more energy efficient, and if you use 4 NANFU batteries can print 15 pcs of label tapes which is economical. AC power supply, dry battery. Two power supply modes can meet various environmental operations. The portable label printer could be used in various working environments, it is easy and simple to print the labels in line routing site of power, communication and wiring, etc.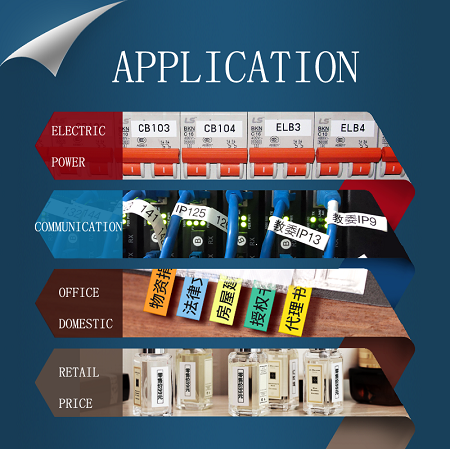 The optional label tapes have many colors and various types , the flag labels are used for power and communication industries, the wrapping labels are used for cable connector winding, the film label tapes are used for device port identification, the color labels are used for office and stationery signs, the colorful labels are used for goods, hotels and kindergartens ,etc.
  The SUPVAN portable printer uses a professional laminating label, which integrates ribbons, sticker and lamination to keep the label from deforming for a long time, the printed text can be stored for a long time ,will not fade, will not be abraded due to contact with solvents, and will not be deformed and discolored due to high temperature. The backing of the label base paper is designed for easy peeling.
  What is the best portable label printer ? SPVAN LP5120M with good quality and competitive price, the best choice for you.