What's the top industrial cable printer ?
2020-01-02 15:44:01
Hits:387
  Industrial cable printer has higher requirement on the quality,speed,performance etc of label. What's the top industrial cable printer? SUPVAN MP7640 is a recommended high-quality, high-speed, high-definition industrial-grade cable printer.
  The data content in batch could be imported by connecting computer, various label styles are easily set. SUPVAN 7640 can print 35mm/s, it is so efficient,it is so easy to print batch labels for big project.SUPVAN industrial cable printer MP7640 has professional editing software, there is no need to download drivers, a software can meet the content editing and system compatibility issues.it can be used on multiple operating system,such as Windows XP/7/8/10.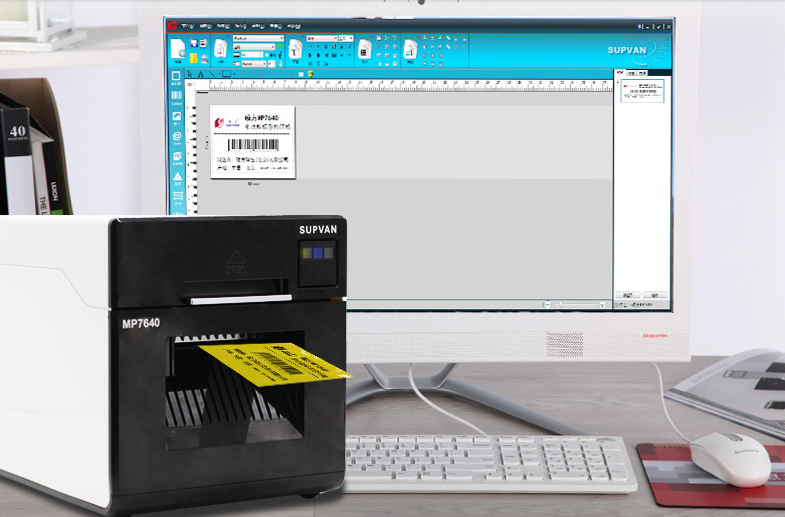 SUPVAN industrial cable printer MP7640 supports more complete functions. The function window is similar to the word operation interface, font, size, material selection, bar code,border, pictures, identifier, etc. The layout is more reasonable and the style setting is simple for flag labels, wrapping labels and table labels.
  You can import Excel table files, which is more convenient to set up batch data. You can formulate the contents in the Excel table file,import the data in batches, and the software automatically generates label data.
  When you want to buy the industrial cable printer, not only machine but also after-sales service is important for you.SUPVAN values independent research and development.SUPVAN keeps on launch competitive products. With years of intensive cultivation in the market, we have won the favor of customers. User-centered, value user experience, we have won the outstanding users' reputation with timely and professional after-sales service.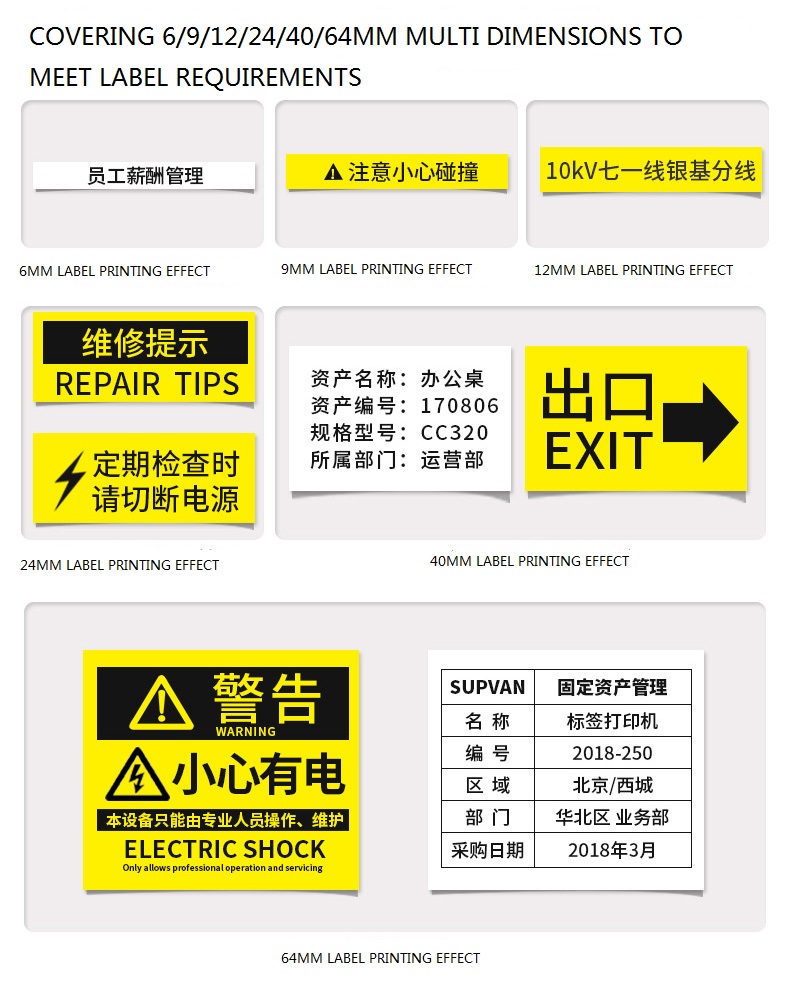 SUPVAN industrial cable printer MP7640 has features as follow,
  1. Batch printing:It can be imported into Excel with special editing software, it is easily to realized batch printing and improve work efficiency.
  2. 64mm wide format printing: 6-64mm wide ;labels can be printed to meet your different needs.
  3. High-quality printing: 300DPI high resolution ratio, it makes the writing clearer and achieves high-quality printing effect.
  4. Printing speed is faster: Printing speed reaches 35mm/s. printing speed is faster and printing efficiency is higher.
  5. Easy to operate:USB2.0 PC connectable.easy to operate and fast transfer.
  6. Various types of consumables: general label, flag label,wrap label,laminated film labels, etc.
  7. Label size can be cut at will,built-in automatic half cutter, cut at any size.
  What's the top industrial cable printer ?
  SUPVAN MP7640 is currently the most professional industrial cable printer with industrial-grade configuration,automatic operation, batch input and output . SUPVAN industrial cable printer is used for large industrial projects such as power and communication with high efficiency and durable labeling.
  If you have interesting,please call me directly 0086-010-62968596-805
  Email: sales@supvan.com