What's best telecommunication handheld label printer ?
2019-12-06 16:52:34
Hits:495
The labels usually stick on complex cables and servers with dense ports in telecommunication industry. What is good handheld label printer ? the handheld label printer shows distinguishing advantages on figure configuration and label making. It is suitable for telecommunication industry to carry out and print labels directly on the spot.
SUPVAN Handheld Label Printer LP5120M fully meets the demand of printing on the site ,with the advantage as follow, compact design, grind arenaceous qualitative feeling, durable black case. when you print the labels on site ,you always take some tools, there is totally no need for SUPVAN LP5120M, it is enough for you to only take batteries and labels ,put them in the pocket and then go to construction site, it is so easy and simple.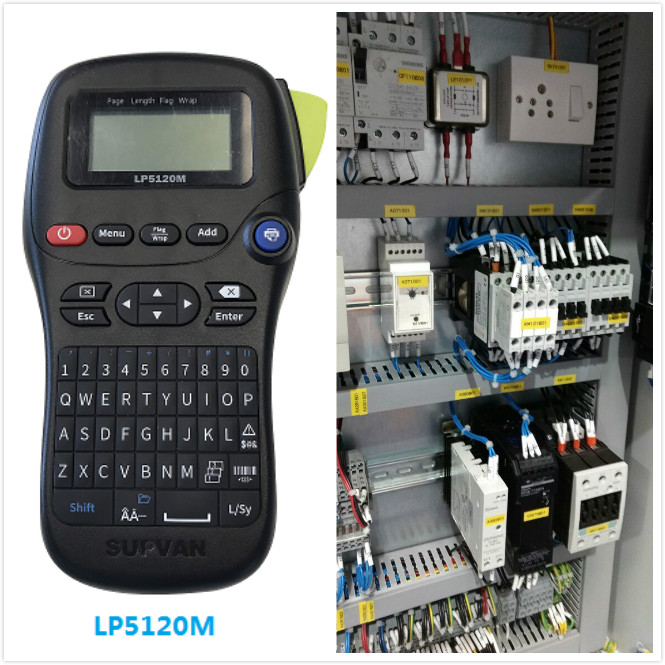 The system goes smoothly step by step as per preset programs, and print labels based on the beat of photoelectric, multiple labels are printed as per printing instruction. cut one ,take one, the length of blank label could be set and cut at will.
85-key standard keyboard makes operation easily. QWER system makes it conform to the habit of operation, it is much convenient for you to use. you can finish printing within minutes, save your operation time and improve your work efficiency.
High capacity, support storage file, support printing multiple labels at once, support multiple labels printed separately, Up to 4-line editing interface.
Automatic memory function, the battery is dead, printer shuts down accidentally, don't worry, handheld label printer LP5125A will help you, that keeps the memory setting before shutdown, after the power recovering, the label printer could keep all the setting and continue with previous work, no panic or mess.
Multiply power supply modes, it is convenient for you to print at site using SUPVAN handheld label printer LP5120M, 6 Alkaline AA dry battery, lithium battery, power adapter, when you are in office, you could connect the AC adapter, more convenient and energy efficiency and environmental protection.
It is easy to choose consumables, only one kind of consumable is installed in the printer, one kind of material could meet the demand of printing out on the spot.
It is easy to stick and uncover. there is a cut line behind labels, fold label gently , the bottom paper tilted, take off the labels and stick it onto the cables and equipment. It is so easy to stick labels on the spot , fold it up, flat, twine and so on.
Print labels according to the instruction orderly, if content is repetitive, for example name tags, when you print, enter the numbers of copies which you need to repeat, you can finish printing at a time, when you need several labels with same content.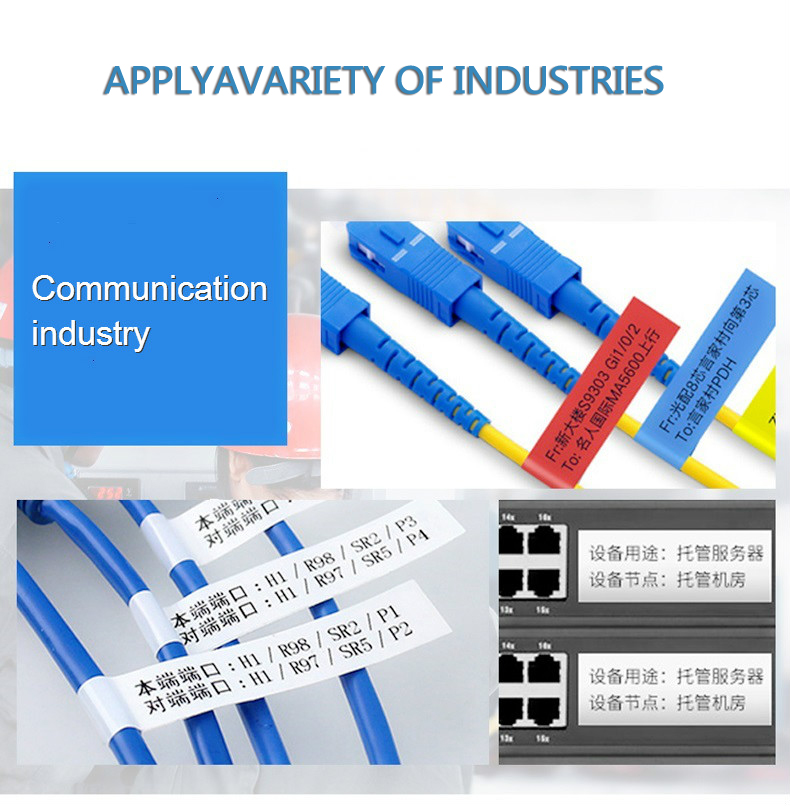 Handheld Label Printer LP5120M and LP5120A apply to the following fields, communication and networks, electric industrial ,asset management , manufacturing, security identification, warehouses, cargo center, medical industry, etc. there are many kinds of tapes for your option, the advantage of laminated label, high print clarity, tearing, water and oil resistance, abrasion resistance, strong adhesion, corrosion resistance, moisture resistance, wiping, insulation resistance, high temperature resistance, suitable for indoor and outdoor use, high brightness, durability, flexibility and Sticky characteristics, good moisture resistance, UV resistance, anti-aging. the hand-held label printer can maintain an average service life of about 5 years.
Supvan has distributions all over the world, we guarantee hand-held label printer for 2 years, Supvan handheld label printer model including LP5120M and LP5125M,If you want to know more information about LP5125A,Please contact me directly .
  Email: supvan@126.com
  Tel:0086-010-62968596-805