Fixed Asset Label Printer MP7640M
2019-11-08 15:35:22
Hits:967
Fixed asset lag is a kind of specific identifier which is used to distinguish fixed assets. Generally speaking, there are information such as unit name, operating department, storage area, purchase time, price, user, asset number etc. Fixed asset tags need to be counted regularly, therefore the fixed asset tags should have good weathering.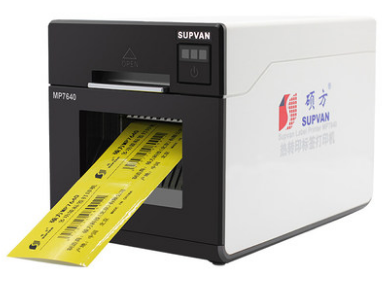 Fixed Asset Label Printer MP7640M is your best choice.
Supvan label printer MP7640M is suited for printing fixed asset tags, it is perfect in printing speed, print quality, batch processing. Supvan fixed asset label printer MP7640M adopts advanced thermal technology to print labels, connects computer via USB, uses professional editing software, there is no need to download drivers. A software could satisfy content editing and system compatibility and could be used on multiple operating system such as Windows XP/ 7/8/10.
The function window of software is similar to word operation interface, there are font, size, material selection, insert barcode, frame, picture, symbol etc.The layout is more reasonable and the setting is more simple. The Excel files could be imported into label printer, it is more convenient to deal with batch data setting. The content is compiled in Excel sheet, data is imported in batches, software is generated automatically, it is easy to print in batch.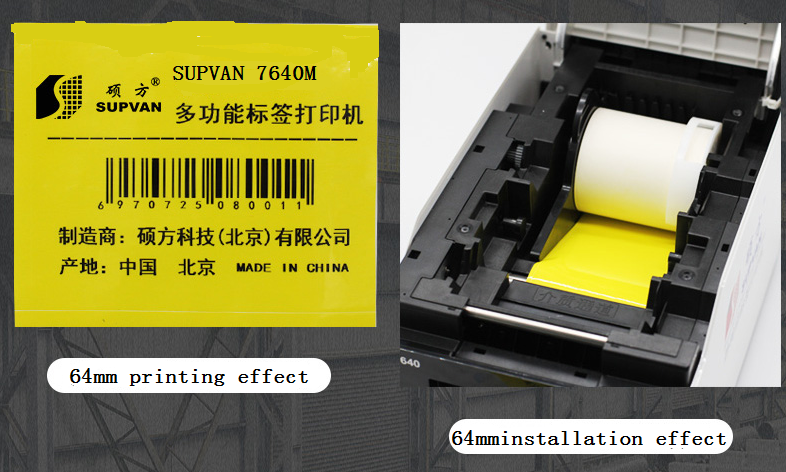 Fixed asset label printer MP7640M could print width of label 6--64mm, the wider size could carry more information, could meet the printing needs of different industries. In addition, the fixed asset label printer MP7640M could reach the printing speed 35mm/s, fixed asset label printer MP7640M saves time for batch printing, improves the working efficiency.
Fixed asset label printer MP7640M not only could print fixed asset tags at high speed,but also it can print a variety of materials such as continuous labels, flag labels, wrapping laminated labels, etc which could be used as line identification, device port identification, panel switch,jewelry tag production etc. If you want to know more about MP7640M,please contact us.
Mail: sales@supvan.com
Tel:0086-62968596-805.