Top Shrink Tube Printer With Competitive Price
2019-10-28 09:42:56
Hits:116
In the china market, if customers get 100 pieces of
shrink tube printers
, there are 70 pcs from SUPVAN, because SUPVAN tube printer is durable and has competitive price. Supvan cable printer is top
shrink tube printer
with lower price comparing with other brand in the same grade.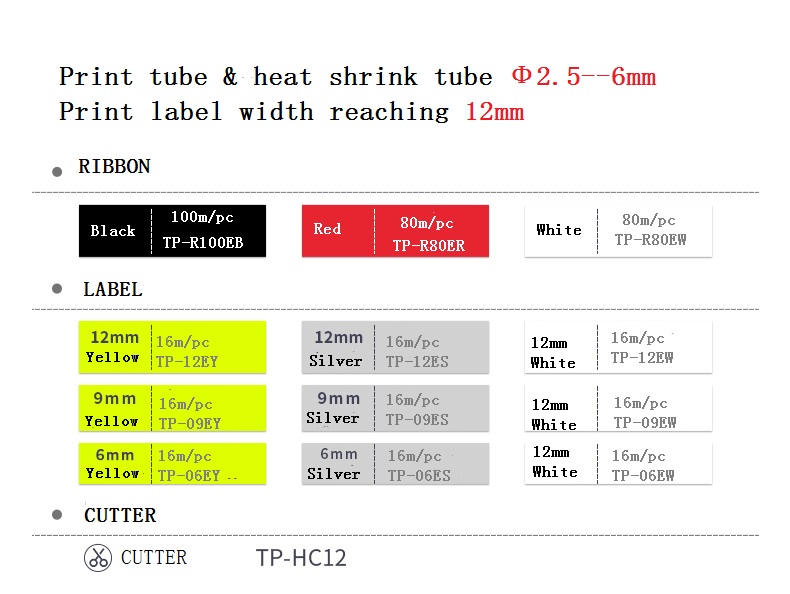 Supvan shrink tube printer can print three materials, tube , heat shrink tube and adhesive stickers. It is generally used for the secondary line identification of electric control and power distribution equipment. It is a special equipment for electrical control, electrical, power distribution cabinets ,other equipment and wiring standards for integrated wiring engineering.it can meet the needs of distinguishing the logo for power plants, electrical equipment factories,substations and electric power industry. The logo of tube printer is widely used in the field of switch, locomotive, machine tool, electric power, telecommunications, medicine, steel and other industries.
SUPVAN TP70E/TP76E/TP80E are all automatic models.in order to meet the needs of more customers, SUPVAN tube printer can realize the functions of repeated printing, copy printing, serial number printing, etc. Tube printer is humanized design, easy to operate,high quality with low price, realizes the function automatic full cut and automatic half cut.

The feature of shrink tube printer as follow,
1. Automatic design, automatic deed/clean/ribbon pre tighten/half cut /full cut
2. High resolution printing, printing head imported, 300DPI
3. High printing speed, tube at 40pcs/min(length of each piece 20mm), label at 40pcs/min(length of each piece 20mm)
4. Printing material,tube&heat shrink tubeφ0.5mm~φ10.0mm,label width at 6mm/9mm/12mm.
5. Printing effect, keep clear printing effect even in low temperature,offering more possibilities for special work.
We have 3 models shrink tube printer for your option, TP70E, TP76E,TP80E. if you want to know the competitive price of heat shrink tubing label printer, please contact me.
If you need help selecting a solution for your cable management needs, feel free to call our friendly and knowledgeable staff at 0086-010-62968596-805